LEADING INDUSTRIES
SD 500: Susie Harborth
Friday, January 5, 2018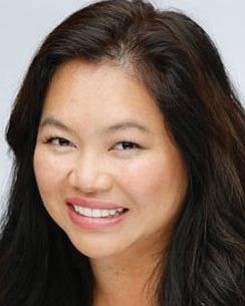 The San Diego 500, The Book of Influential Business Leaders, is the market's most comprehensive product of people you should know in the business community. The 500 includes business leaders and executives who have founded or are running significant companies in terms of number of jobs, key products and services, experts who raise the level of the industry here and beyond and those who lead in the business community. The 500 is selected by the San Diego Business Journal newsroom.
Susie Harborth
General Partner and CFO, BioInnovation Capital
Susie Harborth is the general partner and CFO at BioInnovation Capital, an early-stage venture firm, and the co-founder and managing director of BioLabs San Diego, a biotech-focused coworking space. Previously, Harborth served as CFO at GnuBio, a sequencing startup that was acquired by Bio-Rad Laboratories in 2014. Prior to joining GnuBIO, Susie launched Cequent Pharmaceuticals and Boston Heart Diagnostics. Harborth is on the advisory board at LabCentral, a biotech coworking space in Massachusetts. She also co-founded Launch Bio, a nonprofit organization focused on STEM education, social impact, innovation and inclusive entrepreneurship. She is a recent recipient of Biocom's Catalyst Award.
ALMA MATER: CSU Long Beach, Harvard University
EARLY CHILDHOOD: Her family escaped Vietnam on a boat when she was 2 and she lived nine months at a refugee camp in Thailand before moving in with family in Los Angeles.
FAVORITE: 85° Bakery-sea salt coffee.
FAVORITE: Hawaii