LEADING INDUSTRIES
SD 500: Steven Hammock
Friday, January 5, 2018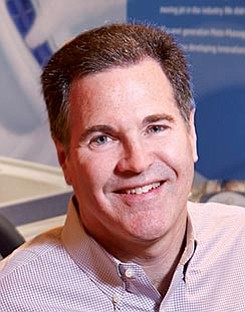 The San Diego 500, The Book of Influential Business Leaders, is the market's most comprehensive product of people you should know in the business community. The 500 includes business leaders and executives who have founded or are running significant companies in terms of number of jobs, key products and services, experts who raise the level of the industry here and beyond and those who lead in the business community. The 500 is selected by the San Diego Business Journal newsroom.
Steve Hammock
President, Watkins Wellness Corp.
Steve Hammock has been with Watkins since 1982. Over that time he has been Marketing Assistant, Marketing/Advertising Manager, National Sales Manager, Director of Sales and Marketing, General Manager and Executive Vice President. Watkins is one of the largest manufacturers of spas and hot tubs with more than 1,000 retail locations. Watkins has won a "Healtheist Company To Work For" award from the SDBJ.
ALMA MATER: Arizona State University
BEST PART: Working directly with customers; strategic planning; building a winning culture.
TOUGHEST PART: Navigating through some expensive product recalls.
BEST ADVICE: "Be honest! Be honest with your teams, your customers and most importantly, with yourself."
BUCKET LIST: Golf in Scotland.