MONEY
SD 500: Robert Horsman
Friday, January 5, 2018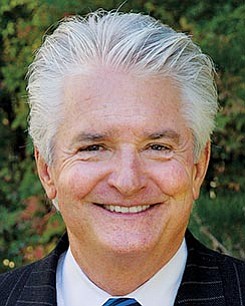 The San Diego 500, The Book of Influential Business Leaders, is the market's most comprehensive product of people you should know in the business community. The 500 includes business leaders and executives who have founded or are running significant companies in terms of number of jobs, key products and services, experts who raise the level of the industry here and beyond and those who lead in the business community. The 500 is selected by the San Diego Business Journal newsroom.
Robert Horsman
Chief Banking Officer, Endeavor Bank
Robert Horsman is chief banking officer for Endeavor Bank. His banking career spans nearly three decades. Prior to his current post, Horsman founded San Diego National Bank and was appointed president in 1996 and CEO in 2000. The bank grew to be the largest community bank in San Diego, with 29 branches and, at the time of its sale, $3.5 billion in assets. Horsman serves on the board of San Diego Zoo Global and other nonprofit and academic organizations, and is a past chairman of the San Diego Regional Chamber of Commerce.
ALMA MATER: Texas Tech University
BUCKET LIST: Walk his daughter down the aisle when she gets married.
FUN FACT: "I am a descendant of Alexander Hamilton, founder of the nation's financial system and the first Secretary of the Treasury. I guess you can say that banking runs in the family."
BUSINESS ADVICE: "I share the philosophy of 'Community before self.' "