LIFESTYLE
SD 500: Rick Haux
Friday, January 5, 2018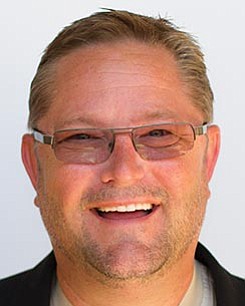 The San Diego 500, The Book of Influential Business Leaders, is the market's most comprehensive product of people you should know in the business community. The 500 includes business leaders and executives who have founded or are running significant companies in terms of number of jobs, key products and services, experts who raise the level of the industry here and beyond and those who lead in the business community. The 500 is selected by the San Diego Business Journal newsroom.
Richard D. Haux Jr.
President and CEO, Mor Furniture for Less
The family-owned, San Diego-based Mor Furniture for Less was started in 1977 and operates 32 stores in seven states. Mor Furniture for Less is the largest family-owned and operated furniture company on the West Coast. The industry publication Furniture Today's 2016 Top 100 retailer list puts Mor at No. 30 in the nation, with estimated 2015 sales of $324 million. The company was founded by Haux's father, Richard Haux Sr., originally as Superstores of America, and its stores operated for much of the 1990s as Bedroom Superstore, before switching to the Mor name in 2000.
LOCAL HONOR: In 2014, Haux received the Ernst & Young Entrepreneur of the Year award for the Family Business category in the San Diego region.
SHARING: Haux's company employed approximately 800 as of: OVERSIGHT: 2014 and is managed by its workers through an employee stock ownership plan.