HEALTH & SCIENCE
SD 500: Richard Heyman
Friday, January 5, 2018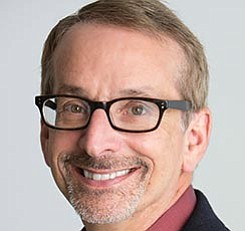 The San Diego 500, The Book of Influential Business Leaders, is the market's most comprehensive product of people you should know in the business community. The 500 includes business leaders and executives who have founded or are running significant companies in terms of number of jobs, key products and services, experts who raise the level of the industry here and beyond and those who lead in the business community. The 500 is selected by the San Diego Business Journal newsroom.
Richard Heyman
Vice Chairman, Salk Institute for Biological Studies
Richard Heyman is a giant in the San Diego life science community, a serial entrepreneur with a track record of guiding a-half-dozen companies from startup to successful delivery of biotherapies. He is responsible for more than 120 publications or patents. He serves as executive chairman of Seragon Pharmaceuticals and executive chairman of Metacrine Inc. He also serves on the boards of Biocom, Organovo Inc., and on the executive committee of the UCSD Moores Cancer Center. He recently was appointed to the board of Vividion Therapeutics, a biotech startup that received $50 million in backing earlier this year.
ALMA MATER: University of Minnesota, University of Connecticut
BIG DEALS: In less than a two-year period, he sold Aragon Pharmaceuticals and Seragon Pharmaceuticals, each for $1 billion or more.