PROFESSIONAL SERVICES
SD 500: Paul Hering
Friday, January 5, 2018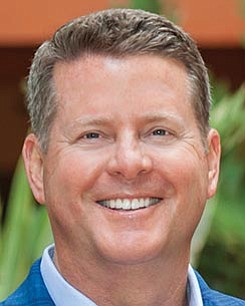 The San Diego 500, The Book of Influential Business Leaders, is the market's most comprehensive product of people you should know in the business community. The 500 includes business leaders and executives who have founded or are running significant companies in terms of number of jobs, key products and services, experts who raise the level of the industry here and beyond and those who lead in the business community. The 500 is selected by the San Diego Business Journal newsroom.
Paul Hering
CEO, Marsh & McLennan Agency LLC (West Region)
Paul Hering is an insurance industry executive with more than 30 years of business experience. As the West Region chief executive officer of Marsh & McLennan Agency LLC, he is responsible for setting strategy and managing operations for the company's western U.S. region. Hering also is a member of the Strategic Steering Committee. His recent accomplishments include leading continued double-digit growth of a 700 employee and $180 million region. Previously, Hering was managing principal of Barney & Barney before its acquisition by MMA. Civically, Hering is involved with multiple causes, including Rady Children's Hospital and Foundation and the Rady Children's Institute for Genomic Medicine. Hering recently received a Lifetime Achievement Award from Big Brothers Big Sisters of San Diego.
ALMA MATER: University of California, Los Angeles
FAVORITE TRAVEL SPOT: Napa Valley and Indian Wells
BUSINESS ADVICE: "If something it worth doing, then the only way to do it is 100 percent."