MONEY
SD 500: Neil Hokanson
Friday, January 5, 2018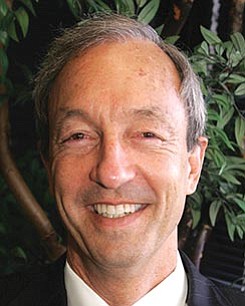 The San Diego 500, The Book of Influential Business Leaders, is the market's most comprehensive product of people you should know in the business community. The 500 includes business leaders and executives who have founded or are running significant companies in terms of number of jobs, key products and services, experts who raise the level of the industry here and beyond and those who lead in the business community. The 500 is selected by the San Diego Business Journal newsroom.
Neil Hokanson
Director& Principal, Aspiriant LLC
Neil Hokanson is a director of wealth management and serves on the board of directors at Aspirant, one of the nation's leading wealth management firms, managing about $9.4 billion in assets. Before joining Aspiriant, he was the president and co-founder of Hokanson Associates, a pioneering wealth management company which has served clients since 1987. Over the past 35 years, he has been widely recognized as an expert in financial planning and regularly appears in articles in Barron's, Fortune, Forbes and other prominent publications. He serves on the boards of civic and professional groups, including the San Elijo Conservancy.
Alma Mater: University of California, Irvine; National University
TOUGHEST CHALLENGE: Reintegrating into the fast-paced U.S. life after living abroad.
BEST ADVICE: "Always do what is right and you will thrive."
LOOKING FORWARD: "We have so much opportunity to create a better world in every realm."
FUN FACT: "I taught helicopter mechanics in Iran in the 1970s."