MONEY
SD 500: Nancy Hong
Friday, January 5, 2018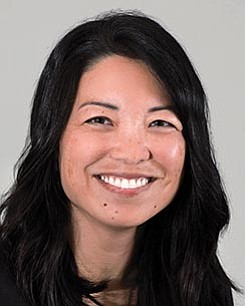 The San Diego 500, The Book of Influential Business Leaders, is the market's most comprehensive product of people you should know in the business community. The 500 includes business leaders and executives who have founded or are running significant companies in terms of number of jobs, key products and services, experts who raise the level of the industry here and beyond and those who lead in the business community. The 500 is selected by the San Diego Business Journal newsroom.
Nancy Hong
Managing Director, RiverVest Venture Partners
Hong joined RiverVest in 2016 when the Midwest-based venture capital firm opened its San Diego office. RiverVest founds and incubates life science companies and also invests in later-stage opportunities. Its mix of investments is split among drug development and medical devices. Hong has transitioned from post-doctoral biology research to a venture-backed company to being an investor. Hong previously was a principal with BioMed Ventures where she originated and managed successful investments in therapeutics, diagnostics and medical devices, and at Forward Ventures. She started her career as a scientist at Phenomix, a venture-backed discovery biotech based in San Diego.
ALMA MATER: California Institute of Technology, Ph.D. from University of California, Berkeley
BACKGROUND: She was trained in immunology and oncology and was a fellow at the Leukemia & Lymphoma Society.
RECENT HONOR: She won a prestigious Pinnacle Award in the Service category from Athena San Diego .
IN DEMAND: As a former scientist now in finance, and one of the few women locally leading a VC firm, she is a frequent panelist in the local biotech community.