LEADING INDUSTRIES
SD 500: Mike Hinkley
Friday, January 5, 2018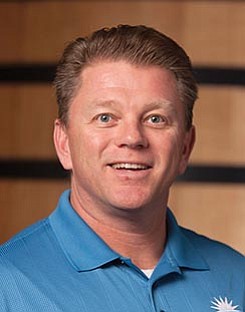 The San Diego 500, The Book of Influential Business Leaders, is the market's most comprehensive product of people you should know in the business community. The 500 includes business leaders and executives who have founded or are running significant companies in terms of number of jobs, key products and services, experts who raise the level of the industry here and beyond and those who lead in the business community. The 500 is selected by the San Diego Business Journal newsroom.
Mike Hinkley
CEO, Green Flash Brewing Co.
Mike Hinkley co-founded Green Flash Brewing in 2002 with his wife Lisa. A decade later the brewery had grown the company to the point where an East Coast location was deemed necessary in 2013. Green Flash, known for its hoppy, flavorful concoctions, opened a plant, tasting room, outdoor beer garden and retail store in Virginia Beach, Va., in November 2016. In August 2017, Green Flash announced the purchase of a 10,000-square-foot brewing facility in Lincoln, Nebraska. The brewery, which was previously owned and operated by Ploughshare Brewing Co. already includes both tasting room and restaurant components. Green Flash is currently the 41st largest craft brewing company in the U.S. and will celebrate its 15th year in business. Hinkley, a New York native, got hooked on Sierra Nevada and Anchor Steam brews while in college in California. Prior to Green Flash, the Hinkleys founded Boardroom Bar in 1998, and Mike worked as a CPA at Arthur Andersen LLP before jumping ship for the craft beer scene.
ALMA MATER: University of California, Berkeley Haas School of Business
FUN FACT: Green Flash acquired Alpine Beer in ovember 2014.