PROFESSIONAL SERVICES
SD 500: Mark Hooley
Friday, January 5, 2018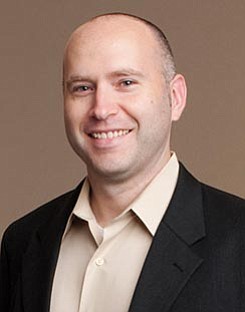 The San Diego 500, The Book of Influential Business Leaders, is the market's most comprehensive product of people you should know in the business community. The 500 includes business leaders and executives who have founded or are running significant companies in terms of number of jobs, key products and services, experts who raise the level of the industry here and beyond and those who lead in the business community. The 500 is selected by the San Diego Business Journal newsroom.
Mark Hooley
Office Managing Partner, CohnReznick LLP
Mark Hooley, CPA, has more than 18 years of experience providing audit, tax and advisory services to publicly-traded and closely held companies in the renewable energy, software, technology and new media, real estate, and distribution sectors. His client base includes early stage and mature tech and new media clients ranging from pre-revenue companies to companies with as much as $100 million in revenue. His experience includes accounting skills in the areas of revenue recognition, investment accounting and consolidation, and complex equity and debt financing transactions, as well as capitalization of internally developed software. He is the firm's West Coast Renewable Energy Practice Leader.
ALMA MATER: University of Maryland
TOUGHEST CHALLENGE: Integrating two large firms into one strategic and culturally aligned firm.
BEST ADVICE: "Listen to your clients and staff. Then respond with candor and transparency."
FUN FACT: Biology major initially, then managed a deli to shape his business acumen.