PROFESSIONAL SERVICES
SD 500: Lisa Haile
Friday, January 5, 2018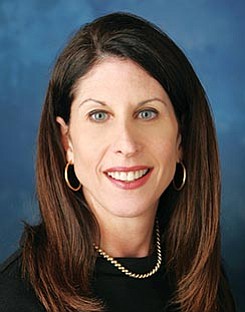 The San Diego 500, The Book of Influential Business Leaders, is the market's most comprehensive product of people you should know in the business community. The 500 includes business leaders and executives who have founded or are running significant companies in terms of number of jobs, key products and services, experts who raise the level of the industry here and beyond and those who lead in the business community. The 500 is selected by the San Diego Business Journal newsroom.
Lisa Haile
Partner, DLA Piper
Lisa Haile is a partner and co-chair of the Global Life Sciences Sector for DLA Piper. An attorney, she has special technical experience in molecular biology, immunology, cell biology, regenerative medicine, diagnostics, therapeutics, theranostics, drug delivery systems, host-vector systems, high throughput screening, and bioinformatics. Her specialties include patentability, non-infringement, and validity opinions, due diligence work in connection with venture capital, private, and public financing, mergers and acquisitions in the life sciences industry, and strategic counseling for comprehensive life sciences patent portfolio management. She is active in the American Heart Association, the American Liver Foundation, BIO5 Institute, Biocom and CONNECT.
ALMA MATER: California Western School of Law, Georgetown University School of Medicine, Rollins College.
UNLIKELY PATH: She came to law from a career as a bench scientist.