LEADING INDUSTRIES
SD 500: Len Hering
Friday, January 5, 2018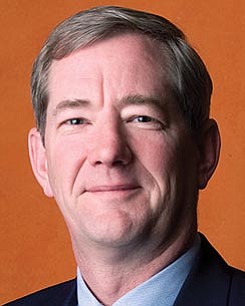 The San Diego 500, The Book of Influential Business Leaders, is the market's most comprehensive product of people you should know in the business community. The 500 includes business leaders and executives who have founded or are running significant companies in terms of number of jobs, key products and services, experts who raise the level of the industry here and beyond and those who lead in the business community. The 500 is selected by the San Diego Business Journal newsroom.
Len Hering
Executive Director, Center for Sustainable Energy
Retired Rear Admiral Leendert Hering Sr. is executive director of the Center for Sustainable Energy (CSE). He came to the job after his efforts as a vice president of business services and administration for the University of San Diego resulted in saving more than three million gallons of water and more than $1 million in electrical costs. Retired from the Navy in 2009, he was recognized as one of the Navy's top experts in base operations and facility support with emphasis on sustainability. In 2017, CSE started a new Electric Vehicle (EV) fleet clean transportation awards program to recognize the nation's top-rated fleets and launched San Diego's most accurate solar saving calculator.
ALMA MATER: State University of New York Maritime College, Salve Regina University, Naval War College
BUCKET LIST: Visit the Great Wall of China and Antarctica.
FUN FACT: "I enjoy listing to books on tape and I'm a huge history nut."
BUSINESS ADVICE: "Never assume you have all the answers. Keep your eyes and ears open to new ideas and always look to do the right thing, even when it's not popular."