MONEY
SD 500: Kevin Hell
Friday, January 5, 2018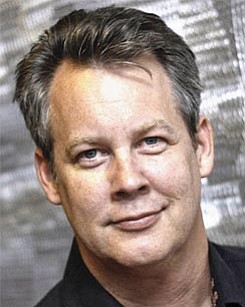 The San Diego 500, The Book of Influential Business Leaders, is the market's most comprehensive product of people you should know in the business community. The 500 includes business leaders and executives who have founded or are running significant companies in terms of number of jobs, key products and services, experts who raise the level of the industry here and beyond and those who lead in the business community. The 500 is selected by the San Diego Business Journal newsroom.
Kevin Hell
General Partner, Motion Venture Fund
Hell has more than 30 years of operational experience, most recently as CEO of tech companies On-Ramp Wireless in Rancho Bernardo and DivX in San Diego. Hell recently founded Motion Venture Fund along with local entrepreneurs John Sarkisian and Sully Sullivan. Motion Ventures is "hyper-focused" on targeting early stage sports and active lifestyle companies. Areas of interest range from wearable sensors and virtual reality to fantasy sports and streaming media. Hell has worked with public and private technology companies across the entire life cycle, from Series A through IPO and operations. He has extensive board experience, as well as buy-side and sell-side M&A experience totaling over $1 billion in value. He currently serves as a board member/advisor for several technology companies. Among his current roles is advising GroGuru, a local agtech firm.
ALMA MATER: Stanford University, The Wharton School
STARTUP FOCUS: He was chairman and managing director for EvoNexus and helped open its downtown presence, which recently closed.
WAY BACK: He led product development for Palm and Gateway.