LEADING INDUSTRIES
SD 500: Kent Harle
Friday, January 5, 2018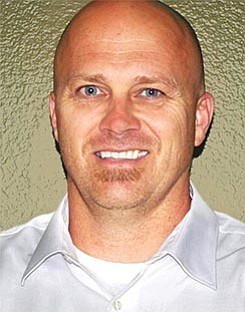 The San Diego 500, The Book of Influential Business Leaders, is the market's most comprehensive product of people you should know in the business community. The 500 includes business leaders and executives who have founded or are running significant companies in terms of number of jobs, key products and services, experts who raise the level of the industry here and beyond and those who lead in the business community. The 500 is selected by the San Diego Business Journal newsroom.
Kent Harle
CEO, Stellar Solar
Stellar Solar CEO Kent Harle began the Encinitas-based solar design and installation firm more than 18 years ago, with partners Michael Powers and Brian Grems. He has been involved in several other startups, including Redline Performance Products and Energy Masters International (later Chevron Energy Solutions). In 2016, he was a finalist for the SDBJ's "Most Admired CEO" award. Under his leadership, the company has grown revenues to more than $20 million in annual sales.
ALMA MATER: Iowa State University
NOTEWORTHY: An inventor, he holds five design patents related to performance snowmobiles. He is currently working on a new, non-penetrating commercial solar mounting system.
HOBBIES: He is an avid motorcyclist and also collects vintage European bikes.