MONEY
SD 500: Ken Hood
Friday, January 5, 2018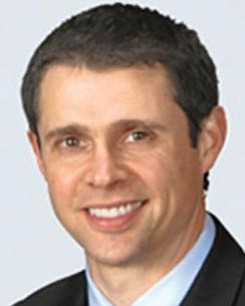 The San Diego 500, The Book of Influential Business Leaders, is the market's most comprehensive product of people you should know in the business community. The 500 includes business leaders and executives who have founded or are running significant companies in terms of number of jobs, key products and services, experts who raise the level of the industry here and beyond and those who lead in the business community. The 500 is selected by the San Diego Business Journal newsroom.
Ken Hood
Managing Partner, Fusion X Ventures
Fusion X Ventures is an early-stage investment fund focused on companies that build cloud-enabled smart machines. Among the partners at Fusion X Ventures are Scott Dennis and Alex Kuncznyski, co-founders of D&K Engineering, which designs machines for manufacturing. The team's members have created hundreds of innovative products in Medical, Life Science, Food & Beverage, Commercial, Retail, Military, Printing, and Connected Kiosk Spaces. Hood has led multiple startups in the IoT space. He sold his last company, ClearAccess, to Cisco, and led Cisco's Connected Home software team. Hood is a board member of several IoT companies.
ALMA MATER: Pomona College, MBA from Stanford University:
COMMUNITY: He is active in San Diego Venture Group and the Young Presidents Organization.