EDUCATION
SD 500: Karen Haynes
Friday, January 5, 2018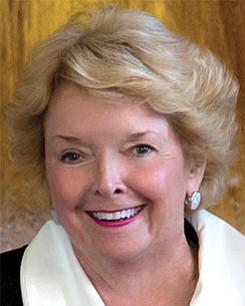 The San Diego 500, The Book of Influential Business Leaders, is the market's most comprehensive product of people you should know in the business community. The 500 includes business leaders and executives who have founded or are running significant companies in terms of number of jobs, key products and services, experts who raise the level of the industry here and beyond and those who lead in the business community. The 500 is selected by the San Diego Business Journal newsroom.
Karen Haynes
President, California State University San Marcos
Karen Haynes has been president of Cal State San Marcos since 2004. Haynes became the first woman senior president in the 23-campus CSU system in 2016. Her administration is presiding over the North County university at a time of record expansion, both in campus construction and student population. She has served as an academic administrator for more than 30 years, including eight years at the University of Houston-Victoria. In 2017, Haynes was named the third-most influential social worker in the U.S., recognized as a catalyst for change and a champion of the underserved.
ALMA MATER: McGill University; University of Texas Austin
TOUGHEST CHALLENGE: Growing CSUSM during the most difficult: financial time since the Great Depression.
BEST ADVICE: "People matter and organizational culture matters."