REAL ESTATE
SD 500: Judy Hoffman
Friday, January 5, 2018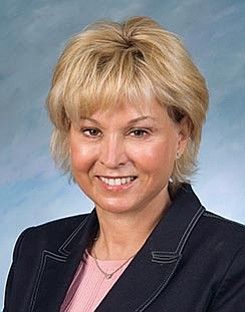 The San Diego 500, The Book of Influential Business Leaders, is the market's most comprehensive product of people you should know in the business community. The 500 includes business leaders and executives who have founded or are running significant companies in terms of number of jobs, key products and services, experts who raise the level of the industry here and beyond and those who lead in the business community. The 500 is selected by the San Diego Business Journal newsroom.
Judy Hoffman
President, Trigild
A longtime Trigild principal, Judy Hoffman provides strategic leadership for the company, which was founded in 1972 and has more than 750 employees in 10 regional offices across the country. She joined Trigild in 1984 and was instrumental in developing the nationally renowned Trigild Lender Conferences, now in its 17th consecutive year. She has been involved in the management of more than 2,500 hospitality, commercial and multifamily properties and 700 receivership and bankruptcy assignments.
ALMA MATER: San Diego State University, UC San Diego
IN SYNC: She once placed seventh in the U.S. Nationals for synchronized swimming.
FUN FACT: She has played Santa's elf at a regional mall.