HEALTH & SCIENCE
SD 500: John Higgins
Friday, January 5, 2018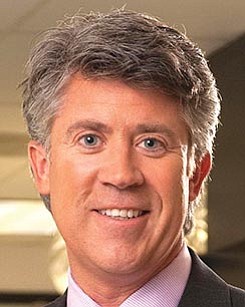 John Higgins
CEO, Ligand Pharmaceuticals
John Higgins, who joined Sorrento Valley-based Ligand Pharmaceuticals in 2007, has been credited with radically altering the company's business model and restructuring the organization for major cost savings. Under his watch, Ligand's revenue more than doubled to $65 million since 2010. Before going to Ligand, Higgins was CFO and executive vice president of Connetics Corp., to which he applied similar major cost-cutting measures, credited as rewriting the company's future, a formula with which his name has become synonymous. Formerly, Higgins was among the top brass at BioCryst Pharmaceuticals, and is now a board member for BioTechne Corp. and CoMentis, as well as a board member for Ligand Pharmaceuticals. Ligand Pharmaceuticals recently announced successful trials of a new drug to combat type 2 diabetes.
ALMA MATER: Colgate University
HOMETOWN: Omaha, Nebraska
BRAGGING RIGHTS: Graduated from college magna cum laude.
KNOWN FOR: Extreme cost-cutting and boosting alternative revenue streams.