EDUCATION
SD 500: Jim Hamerly
Friday, January 5, 2018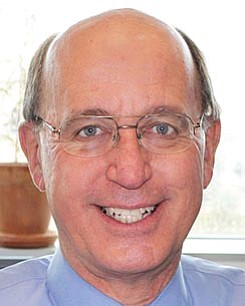 The San Diego 500, The Book of Influential Business Leaders, is the market's most comprehensive product of people you should know in the business community. The 500 includes business leaders and executives who have founded or are running significant companies in terms of number of jobs, key products and services, experts who raise the level of the industry here and beyond and those who lead in the business community. The 500 is selected by the San Diego Business Journal newsroom.
Jim Hamerly
Dean, College of Business Administration
As the dean of the College of Business Administration at Cal State San Marcos, Jim Hamerly specializes in undergraduate and graduate-level courses in entrepreneurship and intrapreneurship. In addition to his administrative oversight, Hamerly also teaches at the college. Prior to joining CSUSM, Hamerly has more than 30 years of business experience, including senior executive positions at major corporations such as Xerox, Netscape, and AOL Time-Warner. 
ALMA MATER: MIT, masters from University of California, Berkeley, Ph.D. from Carnegie Mellon University
AFTER HOURS: Forestry, hiking, growing sequoias, building tree houses.
COMMUNITY SERVICE: Palomar Mountain Planning Organization, Vista Chamber of Commerce board and CleanVenture board.
ACCOMPLISHMENT: Successfully introducing culture change at the college without getting fired.
FUN FACT: He has raised the largest grove of sequoias (Sequoiadendron giganteum) in southern California.
BUSINESS ADVICE: Cash is king, never run out of cash.