EDUCATION
SD 500: James Harris
Friday, January 5, 2018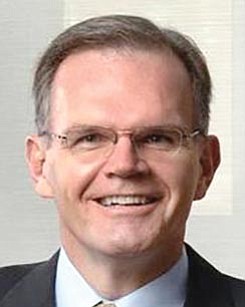 The San Diego 500, The Book of Influential Business Leaders, is the market's most comprehensive product of people you should know in the business community. The 500 includes business leaders and executives who have founded or are running significant companies in terms of number of jobs, key products and services, experts who raise the level of the industry here and beyond and those who lead in the business community. The 500 is selected by the San Diego Business Journal newsroom.
James Harris
President, University of San Diego
James Harris in 2015 became President of USD and has since introduced "Envisioning 2024," a strategic planning process as the university looks ahead to its 75th anniversary in the 2024. He also launched the public phase of Leading Change: The Campaign for USD, which represents the most ambitious fundraising effort in the history of the university. Harris and USD have served as the convener for work on the problem of homelessness in San Diego, hosting monthly discussions in conjunction with Peter Seidler and Dan Shea. Harris is a board member of the San Diego Regional EDC, the World President's Organization San Diego and national chapters, the Monarch School and the Alliance for Southern California Innovation, among others.
ALMA MATER : Penn State University, University of Pennsylvania, University of Toledo
BUCKET LIST: Having a private audience with Pope Francis
FAVORITE LOCAL: Ahi Tuna Tostadas at Bar Bodega in Little Italy
FAVORITE ADVICE : "When I was a teenager and felt as if I didn't exist in the eyes of some people during a summer job, my grandmother told me to never forget what it feels like to be invisible."