REAL ESTATE
SD 500: J. Kevin Heinly
Friday, January 5, 2018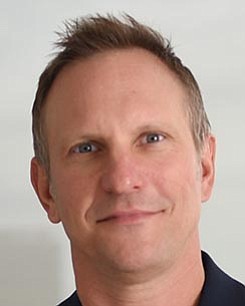 The San Diego 500, The Book of Influential Business Leaders, is the market's most comprehensive product of people you should know in the business community. The 500 includes business leaders and executives who have founded or are running significant companies in terms of number of jobs, key products and services, experts who raise the level of the industry here and beyond and those who lead in the business community. The 500 is selected by the San Diego Business Journal newsroom.
J. Kevin Heinly
Managing Director, Gensler
As managing director of Gensler's San Diego office, Kevin Heinly is responsibility for client development, project leadership and strategic vision. Heinly left Gensler's Los Angeles office for San Diego in 2009. The office's client list includes private developers, Corp.s, public REITs, and government entities. Heinly also serves on industry and civic boards, including the Downtown San Diego Partnership. Recent honors include Glassdoor.com recognizing Gensler among nine companies to look out for.
ALMA MATER: Lehigh University, University of Maryland
BUCKET LIST: Ride along with and watch the Tour de France.
CAR: Who cares? He spends his money on boats.
BUSINESS ADVICE: "Hire the best talent and get out of their way."