HEALTH & SCIENCE
SD 500: Frederick Howe
Friday, January 5, 2018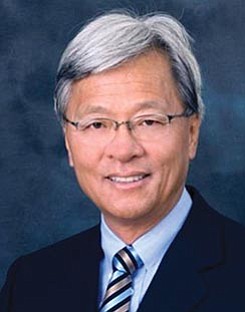 The San Diego 500, The Book of Influential Business Leaders, is the market's most comprehensive product of people you should know in the business community. The 500 includes business leaders and executives who have founded or are running significant companies in terms of number of jobs, key products and services, experts who raise the level of the industry here and beyond and those who lead in the business community. The 500 is selected by the San Diego Business Journal newsroom.
Frederick Howe
President and CEO, Medimpact Healthcare Systems. Inc.
Frederick Howe founded MedImpact Healthcare Systems Inc. in 1989. Today, it is the nation's largest privately-held, full-service pharmacy benefit manager. Howe championed technological advances in the way pharmacy claims were processed and paid Howe is also a senior advisor at SilverStream Capital, LLC and a director of WorldDoc Inc. He owned and operated a chain of six pharmacies. He supports many local organizations, among them the American Red Cross, Rady Children's Hospital of San Diego, the Leukemia & Lymphoma Society of America, March of Dimes, and the Make-A-Wish Foundation.
ALMA MATER: Idaho State University