LEADING INDUSTRIES
SD 500: Felena Hanson
Friday, January 5, 2018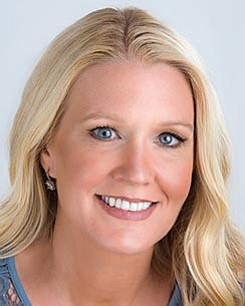 The San Diego 500, The Book of Influential Business Leaders, is the market's most comprehensive product of people you should know in the business community. The 500 includes business leaders and executives who have founded or are running significant companies in terms of number of jobs, key products and services, experts who raise the level of the industry here and beyond and those who lead in the business community. The 500 is selected by the San Diego Business Journal newsroom.
Felena Hanson
Founder, Hera Hub
Felena Hanson is the founder of Hera Hub, the first international shared workspace for female entrepreneurs. Hera Hub has locations in Carlsbad, Mission Valley, Sorrento Valley, Washington D.C., Phoenix and Sweden. New locations in Orange County, Chicago and Atlanta are scheduled to open in 2018. Prior to launching Hera Hub in 2011, Hanson worked in marketing. Some of her former clients include DirecTV, Epson, CNN and Union Bank. Among Hera Hub's multiple accolades is making the Top Five Creative Co-working Spaces in the World by Forbes magazine.
ALMA MATER: University of San Diego, MBA from California State University Dominguez Hills
FUN FACT: Released a book last year, www.flightclubbook.com.
PERSONAL TRIUMPH: "Coming inches from losing my life when at age 22 I was struck by a firetruck in anintersection in San Diego."
BUSINESS ADVICE: "Don't worry about the things you do not control."