HEALTH & SCIENCE
SD 500: Faheem Hasnain
Friday, January 5, 2018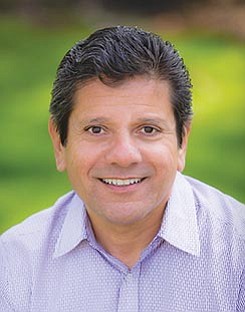 The San Diego 500, The Book of Influential Business Leaders, is the market's most comprehensive product of people you should know in the business community. The 500 includes business leaders and executives who have founded or are running significant companies in terms of number of jobs, key products and services, experts who raise the level of the industry here and beyond and those who lead in the business community. The 500 is selected by the San Diego Business Journal newsroom.
Faheem Hasnain
Director, Vital Therapies Inc
In September 2017, Faheem Hasnain was made Vital Therapies' Chairman of the Board. He joined the board of directors for Vital Therapies Inc. in August 2016, bringing with him a strong record of experience in biotech drug development – as well as executive experience. His previous post as president and CEO of Receptos Inc. ended when the company was purchased by Celgene Corp. for $7.8 billion. Before he joined Receptos, he was president and CEO of Facet Biotech Corp until it was acquired by Abbott Laboratories in 2010. He also serves on the boards of Tocagen Inc. and Kura Oncology Inc. and many other biotech companies. He worked for GlaxoSmithKline for 12 years before he came to San Diego.
ALMA MATER: University of Windsor, Ontario