MONEY
SD 500: Candise Holmlund
Friday, January 5, 2018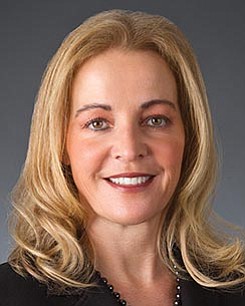 The San Diego 500, The Book of Influential Business Leaders, is the market's most comprehensive product of people you should know in the business community. The 500 includes business leaders and executives who have founded or are running significant companies in terms of number of jobs, key products and services, experts who raise the level of the industry here and beyond and those who lead in the business community. The 500 is selected by the San Diego Business Journal newsroom.
Candise Holmlund
Senior Partner, Weatherly Asset Management
Weatherly Asset Management Senior Partner Candise Holmlund brings with her more than 30 years of experience in the field of wealth management. Holmlund, who began her career at Merrill Lynch in 1981, was a vice president of First Interstate Investment Services. A member of the Chartered Financial Analysts Society of San Diego and the North County Estate Planning Council, she serves on the board of the International Bipolar Foundation and the RSF Foundation Women's Fund. A major accomplishment in the past 18 months for Holmlund was welcoming a new partner to Weatherly Asset Management. A San Diego Magazine nominee for "Woman of the Year," Holmlund's firm was also included in the Financial Advisor's Magazine 2017 RIA Survey and Ranking List.
ALMA MATER: Pepperdine University
CAR: Porsche Panamera Turbo
FUN FACT: "My stepfather was the band leader for Bobby Darin, and I toured with him as a child."
BUSINESS ADVICE: "Try to do something you are passionate about, that you feel good about doing, fits with your personality, and meets a need you have."