REAL ESTATE
SD 500: Bill Hoffman
Friday, January 5, 2018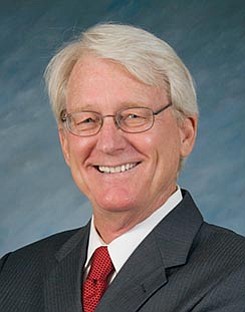 The San Diego 500, The Book of Influential Business Leaders, is the market's most comprehensive product of people you should know in the business community. The 500 includes business leaders and executives who have founded or are running significant companies in terms of number of jobs, key products and services, experts who raise the level of the industry here and beyond and those who lead in the business community. The 500 is selected by the San Diego Business Journal newsroom.
Bill Hoffman
Chairman and CEO, Trigild
Bill Hoffman founded Trigild, a fiduciary, hospitality and commercial real estate service firm in 1976. He is an attorney and a licensed real estate broker who has handled more than 700 receivership and bankruptcy trustee appointments for 2,500 real estate and business assets. He is an adjunct professor at San Diego State University and a frequent lecturer and author on the subject of bankruptcy law and receivership. In October 2017, futurist, author and journalist Michael Rogers, and economist Sam Chandan, were featured speakers at the 17th annual Trigild Fall Lender Conference at the Hotel del Coronado.
ALMA MATER: Western State College of Law
FUN FACT: He is a fan of "Monty Python's Flying Circus," the Marx Brothers and Weird Al Yankovic.
HOBBY: He loves the blues and collects old recordings.
ON A QUEST: To visit as many countries as possible.