CIVIC
SD 500: Ben Haddad
Friday, January 5, 2018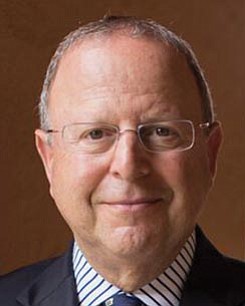 The San Diego 500, The Book of Influential Business Leaders, is the market's most comprehensive product of people you should know in the business community. The 500 includes business leaders and executives who have founded or are running significant companies in terms of number of jobs, key products and services, experts who raise the level of the industry here and beyond and those who lead in the business community. The 500 is selected by the San Diego Business Journal newsroom.
Ben Haddad
Principal, California Strategies
Ben Haddad, a principal at California Strategies since 2006, has a broad range of public policy, communications and government relations experience. Before joining California Strategies, he was senior vice president for communications at Science Applications International Corp. He has also served on the board of the San Diego County Water Authority, as well as worked for elected city and state officials. His civic and nonprofit involvement includes serving as president and chairman of the Regional Chamber of Commerce and on the board of The San Diego Foundation.
ALMA MATER: University of Southern California
BUCKET LIST: To play golf at Augusta National.
FUN FACT: "I played guitar in a rock band in the 1970s."
BUSINESS ADVICE: "Do more listening than talking."