PROFESSIONAL SERVICES
SD 500: Theresa Drouillard
Thursday, January 4, 2018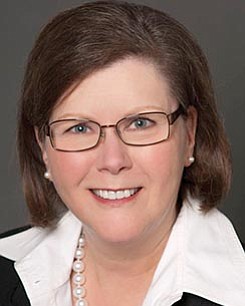 The San Diego 500, The Book of Influential Business Leaders, is the market's most comprehensive product of people you should know in the business community. The 500 includes business leaders and executives who have founded or are running significant companies in terms of number of jobs, key products and services, experts who raise the level of the industry here and beyond and those who lead in the business community. The 500 is selected by the San Diego Business Journal newsroom.
Theresa M. Drouillard
CEO, LevitZacks Certified Public Accountants
As CEO of LevitZacks Certified Public Accountants, Theresa M. Drouillard provides tax, accounting, and related consulting services to a variety of industries. She solves complex tax issues for high net-worth individuals and closely-held partnerships, and Corp.s. Drouillard also provides consulting services in the areas of trust and estate planning, federal and state tax audits and litigation support. Drouillard joined LevitZacks in 1985. She has guided the company through a transition from the original shareholders to the second generation of owners. Drouillard is a member of the American Institute of Public Accountants and the California Society of Certified Public Accountants.
ALMA MATER: Duquesne University
FAVORITE TRAVEL SPOT: Italy
FUN FACT: A person who grew up in Detroit in the great era of Motown music, the music is a favorite of mine.
BUSINESS ADVICE: "Work hard to achieve your goals and don't let anyone tell you it can't be done."