HEALTH & SCIENCE
SD 500: Steve Dietlin
Thursday, January 4, 2018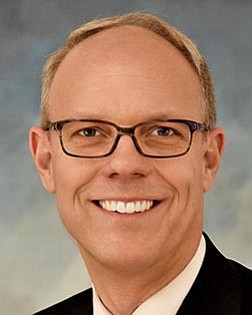 The San Diego 500, The Book of Influential Business Leaders, is the market's most comprehensive product of people you should know in the business community. The 500 includes business leaders and executives who have founded or are running significant companies in terms of number of jobs, key products and services, experts who raise the level of the industry here and beyond and those who lead in the business community. The 500 is selected by the San Diego Business Journal newsroom.
Steve Dietlin
CEO, Tri-City Medical Center
As CEO of Tri-City Medical Center, Steve Dietlin manages one of the largest public health care facilities in North County. He joined the Tri-City Healthcare District in 2013 as chief financial officer and was named its top executive in 2016. He negotiated a substantial reduction in the interest rate on the medical center's existing debt and extended the term of a significant loan facility to allow the hospital the critical time needed to pursue alternative financing sources. He started his career as an auditor with Ernst & Young, served as CFO at Doctors Community Healthcare Corp. and ran his own consultancy.
ALMA MATER: California State University Fullerton
FAVORITE GETAWAY: Staying local; San Diego is a great place to live.
BEST ADVICE: Listen more and talk less.