LEADING INDUSTRIES
SD 500: Scott Drury
Thursday, January 4, 2018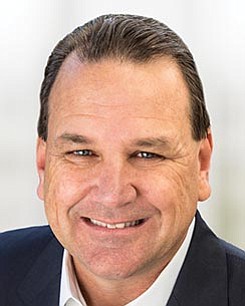 The San Diego 500, The Book of Influential Business Leaders, is the market's most comprehensive product of people you should know in the business community. The 500 includes business leaders and executives who have founded or are running significant companies in terms of number of jobs, key products and services, experts who raise the level of the industry here and beyond and those who lead in the business community. The 500 is selected by the San Diego Business Journal newsroom.
Scott Drury
President, San Diego Gas & Electric Co.
After 30 years of moving his way up Sempra Energy's chain of command, Scott Drury is the president of San Diego Gas & Electric Co. Drury's former roles include director of safety and emergency services; director of supply management; vice president of human resources, diversity and inclusion; and chief energy supply officer. In his current role, Drury is in charge of overseeing a regulated public utility that provides services to 3.4 million consumers through 1.4 million electric meters and more than 873,000 natural gas meters in San Diego and southern Orange counties.
ALMA MATER: San Diego State University
CAR: Ford Fusion Energi Plug-In Hybrid for daily commute and a 2008 Harley-Davidson Street Glide touring motorcycle and a 2015 Harley-Davidson classic chopper style in my garage.
HOBBY: An avid motorcyclist, I am also passionate about partnering with Alzheimer's San Diego to support research and care for families impacted by this disease.
BUSINESS ADVICE: "Be authentic and true to your values, strive to make a significant and long lasting difference, and earn the opportunity to serve others."