PROFESSIONAL SERVICES
SD 500: Robert Bruning
Thursday, January 4, 2018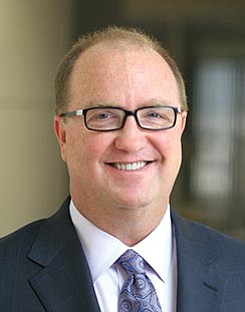 The San Diego 500, The Book of Influential Business Leaders, is the market's most comprehensive product of people you should know in the business community. The 500 includes business leaders and executives who have founded or are running significant companies in terms of number of jobs, key products and services, experts who raise the level of the industry here and beyond and those who lead in the business community. The 500 is selected by the San Diego Business Journal newsroom.
Robert Bruning
Managing Partner, Ernst & Young LLP,Greater San Diego Area
Robert Bruning has 30 years of experience as an assurance professional and chief financial officer in the life sciences, technology, consumer products and manufacturing industries. In 2017, the University of San Diego class of '86 graduate was honored by his alma mater with the Arthur E. Hughes Achievement Award from the School of Business Administration As managing partner for Ernst & Young's San Diego practice, he leads a team of more than 300 professionals who provide services to market leading companies in the life sciences, technology, telecommunications, consumer products, financial services, engineering and construction, health care, and real estate sectors. He serves on the board of trustees of the San Diego Museum of Art, the board of the YMCA of San Diego County and the advisory board for the University of San Diego Business School.
ALMA MATER: University of San Diego (BA, Accounting)
IN THE SUN: He previously worked as CFO for Oakley and Cobra Golf.