LEADING INDUSTRIES
SD 500: Richard Danforth
Thursday, January 4, 2018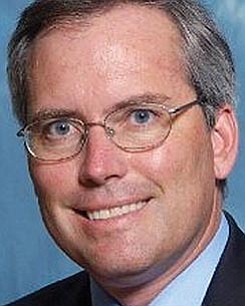 The San Diego 500, The Book of Influential Business Leaders, is the market's most comprehensive product of people you should know in the business community. The 500 includes business leaders and executives who have founded or are running significant companies in terms of number of jobs, key products and services, experts who raise the level of the industry here and beyond and those who lead in the business community. The 500 is selected by the San Diego Business Journal newsroom.
Richard Danforth
CEO, LRAD Corp.
In August, Richard Danforth became CEO of San Diego-based LRAD Corp. The publicly-traded company's targeted long-range voice and warning siren systems are designed to help establish safety zones, safely change behavior of target audiences and resolve uncertain situations in ways that can help save lives. Danforth has more than 30 years of experience in the defense and aerospace industry, including executive positions with RsD Aero; DRS Technologies Inc. and Raytheon Corp. Danforth has also served on several industry boards, including Advanced Acoustic Concepts. Danforth supports charitable groups such as the United Way of America and Boys & Girls Clubs of America.
Alma mater: University of Massachusetts Lowell (B.S., Industrial Technology); Western New England College (Master of Engineering Technology)
Best advice: "Surround yourself with the best people and don't let fear of failure influence your decisions."
Fun fact: Danforth is a licensed pilot, qualified on single-engine aircraft.