PROFESSIONAL SERVICES
SD 500: Michael Brown
Thursday, January 4, 2018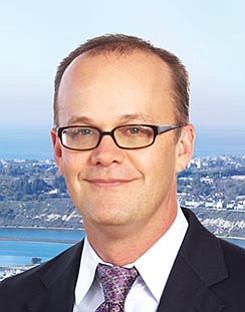 The San Diego 500, The Book of Influential Business Leaders, is the market's most comprehensive product of people you should know in the business community. The 500 includes business leaders and executives who have founded or are running significant companies in terms of number of jobs, key products and services, experts who raise the level of the industry here and beyond and those who lead in the business community. The 500 is selected by the San Diego Business Journal newsroom.
Michael Brown
Partner, DLA Piper
In January 2017, Mike Brown joined DLA Piper as a partner. Brown represents emerging and public life science, technology, and other growth companies in a broad range of major business transactions, including private placements, public offerings, mergers and acquisitions and joint ventures and other strategic collaborations. Previously, Brown was a partner in the San Diego office of Stradling Yocca Carlson & Rauth. Brown's clients span multiple fields, including companies in the biopharmaceutical, medical device, diagnostics, medical instrumentation, vaccine and research reagent spaces, agtech, hardware, software, transportation, and entities that fund such companies. In the past year, he has helped 10 companies with their acquisitions and growth.
ALMA MATER: University of Virginia School of Law, University of Washington
TOUGHEST CHALLENGE: Recovering from a post-concussion syndrome that lasted a year after a car accident.
BEST ADVICE: "Be passionate about the work you do and the people you might come across."