TECHNOLOGY
SD 500: Mark Dankberg
Thursday, January 4, 2018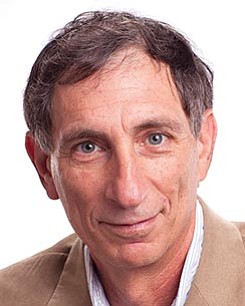 The San Diego 500, The Book of Influential Business Leaders, is the market's most comprehensive product of people you should know in the business community. The 500 includes business leaders and executives who have founded or are running significant companies in terms of number of jobs, key products and services, experts who raise the level of the industry here and beyond and those who lead in the business community. The 500 is selected by the San Diego Business Journal newsroom.
Mark Dankberg
CEO, ViaSat Inc.
Mark Dankberg has been CEO and chairman of ViaSat Inc. since co-founding the company in 1986. Dankberg has built the company to a market cap of about $3 billion with annual revenues above $1 billion. ViaSat provides high-speed, satellite broadband services and secure networking for military and commercial markets. Recently, Dankberg was named to the Society of Satellite Professionals Hall of Fame.
ALMA MATER: Rice University
CIVIC INVOLVEMENT: Rice University Board of Trustees
FUN FACT: Holds a number of patents and co-authored several military standards on satellite networking.