MONEY
SD 500: Marc Brutten
Thursday, January 4, 2018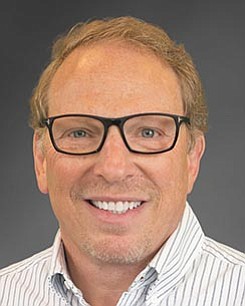 The San Diego 500, The Book of Influential Business Leaders, is the market's most comprehensive product of people you should know in the business community. The 500 includes business leaders and executives who have founded or are running significant companies in terms of number of jobs, key products and services, experts who raise the level of the industry here and beyond and those who lead in the business community. The 500 is selected by the San Diego Business Journal newsroom.
Marc Brutten
Chairman and Founder, BRUTTENGLOBAL
Marc Brutten, a veteran real estate investor, founded and currently chairs, BruttenGlobal, a private holding company. BruttenGlobal and its affiliate companies have acquired, owned and operated over 30 companies and 39 million square feet of real estate assets. It has raised $4 billion of debt and equity for its investments. Brutten, also the founder and chairman of Westcore Properties and served as president of Shidler West Inc., founded the Brutten Family Foundation in 1996.
ALMA MATER: University of California, San Diego
HOBBY: Martial arts especially Brazilian Jiu Jitsu
FUN FACT: "I'm a passionate collector of contemporary art."
BUSINESS ADVICE: "Work harder than your competition and focus on what you are good at-not necessarily what you are passionate about."