PROFESSIONAL SERVICES
SD 500: Lee Duran
Thursday, January 4, 2018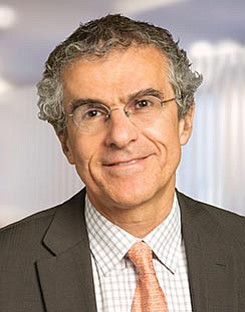 The San Diego 500, The Book of Influential Business Leaders, is the market's most comprehensive product of people you should know in the business community. The 500 includes business leaders and executives who have founded or are running significant companies in terms of number of jobs, key products and services, experts who raise the level of the industry here and beyond and those who lead in the business community. The 500 is selected by the San Diego Business Journal newsroom.
Lee Duran
Assurance Office Managing Partner in San Diego, BDO USA LLP
Lee Duran serves as the National Leader for BDO's Private Equity and Venture Capital Practice. Duran, who has almost 30 years of professional experience, has served global and domestic clients in a variety of industries. They include technology, life sciences, manufacturing, distribution, and services. He is BDO's U.S. liaison to the BDO International member firm in Japan. Before he joined BDO, he was the partner in charge of the international assurance practice for financial services in a Big Four firm's Tokyo office. He has been active with the Association for Corporate Growth, Cleantech San Diego, TechAmerica, and the San Diego Venture Group
ALMA MATER: San Diego State (B.S., Accounting), Thunderbird School of Global Management (M.S. International Management)
FUN FACT: He was a Peace Corps volunteer from 1983 to 1985, serving in Koror, Palau, Micronesia.