TECHNOLOGY
SD 500: Kevin Duffy
Thursday, January 4, 2018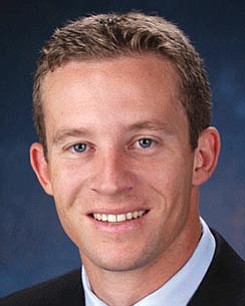 The San Diego 500, The Book of Influential Business Leaders, is the market's most comprehensive product of people you should know in the business community. The 500 includes business leaders and executives who have founded or are running significant companies in terms of number of jobs, key products and services, experts who raise the level of the industry here and beyond and those who lead in the business community. The 500 is selected by the San Diego Business Journal newsroom.
Kevin Duffy
CEO, DEI Holdings Inc.
Kevin Duffy recently became CEO of DEI Holdings Inc., a Vista-based parent company of consumer electronics. DEI brands include Polk Audio, Definitive Technology, Boom, Viper, Clifford, Python and AutoStart. DEI was founded in 1982 in Cleveland by Darrell and Kathy Issa. The company moved to Vista in 1986, and the Issas sold their interests in 1999. Duffy joined DEI in 2003 and has filled several seats prior to his current one, including senior vice president of corporate development, marketing and investor relations. Before DEI, Duffy worked for private venture capital firm, ThinkTank Holdings LLC.
ALMA MATER: Princeton University (A.B., Economics), Stanford University Graduate School of Business (MBA)
CAR: Spends most of his time in Ubers or rental cars.
FUN FACT: Helped win the outright Ivy Football Championship at Princeton as a wide receiver.
BUSINESS ADVICE: "Prioritize your time and resources relentlessly. Define a focused mission for the organization that resonates and then make sure everyone on the team knows how they contribute to that mission."