PROFESSIONAL SERVICES
SD 500: Juanita Brooks
Thursday, January 4, 2018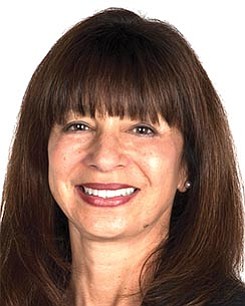 The San Diego 500, The Book of Influential Business Leaders, is the market's most comprehensive product of people you should know in the business community. The 500 includes business leaders and executives who have founded or are running significant companies in terms of number of jobs, key products and services, experts who raise the level of the industry here and beyond and those who lead in the business community. The 500 is selected by the San Diego Business Journal newsroom.
Juanita Brooks
Principal, Fish & Richardson
Juanita Brooks is an attorney who specializes in complex intellectual property, product liability and mass tort cases. In August she was inducted into the California State Bar Litigation Section's Trial Lawyer Hall of Fame. Brooks will be the first Latina honoree and only the third inductee from San Diego. Notably, she has represented iPhone maker Apple Inc. and pharma giant Allergan. In 2016, she led a team that successfully defended one of the largest mass tort/wrongful death cases in the United States. Brooks was named one of the "Top IP Lawyers in California" by the Daily Journal, 2016-2017.
ALMA MATER: San Diego State University, Yale Law School
PRODIGY: She received her undergraduate degree at age 19 and law degree at 22
HIGH PROFILE: Early in her career she defended luxury auto maker John DeLorean in the second of his two big trials