LIFESTYLE
SD 500: Joel Davis
Thursday, January 4, 2018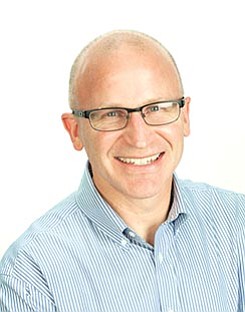 The San Diego 500, The Book of Influential Business Leaders, is the market's most comprehensive product of people you should know in the business community. The 500 includes business leaders and executives who have founded or are running significant companies in terms of number of jobs, key products and services, experts who raise the level of the industry here and beyond and those who lead in the business community. The 500 is selected by the San Diego Business Journal newsroom.
Joel Davis
Vice President and General Manager, KGTV/ABC 10
Joel Davis is the vice president and general manager at KGTV/ABC 10 in San Diego. His responsibilities include managing the San Diego Azteca America affiliate. Davis started his career with both reporting and anchor spots before going into management roles in Central California and Central Florida. Davis came to San Diego in 2009 to become the news director at KGTV, was promoted to station manager in 2014 and to general manager last year. Davis' long list of journalism awards includes 15 Emmy awards for best newscast at KGTV
ALMA MATER: Iowa State University
BUCKET LIST: Climb Mount Whitney.
BUSINESS ADVICE: Find a career that you're passionate about because you'll spend a lot of hours at work.
CIVIC INVOLVEMENT: Board member of the California Broadcasters Association, LEAD San Diego, and the Iowa State University Journalism Alumni Board.