PROFESSIONAL SERVICES
SD 500: Janice Brown
Thursday, January 4, 2018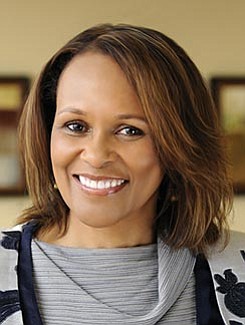 The San Diego 500, The Book of Influential Business Leaders, is the market's most comprehensive product of people you should know in the business community. The 500 includes business leaders and executives who have founded or are running significant companies in terms of number of jobs, key products and services, experts who raise the level of the industry here and beyond and those who lead in the business community. The 500 is selected by the San Diego Business Journal newsroom.
Janice Brown
Founder, Brown Law Group
Janice Brown launched her own law firm in 2003 specializing in business and employment law. She began her career with the U.S. Department of Justice and in 1988, she became a partner at Seltzer Caplan McMahon Vitek, where she remained until she founded her own firm. The Brown Law Group provides pro bono representation to several community groups and nonprofits. Brown also founded Beyond Law, which helps professionals achieve financial success. Brown serves on the San Diego Regional Economic Development Corp. and on the boards of several professional and legal organizations. Brown also serves as a vice chair of the National Association of Minority and Women Owned Law Firms and the Minority Corporate Counsel Association.
ALMA MATER: University of Montana, B.A. Journalism; Gonzaga Law School, Juris Doctorate, Law.
TOUGHEST CHALLENGE: Recovering from a serious bicycling accident before I started law school.
BEST ADVICE: "Hire slowly. Fire quickly."