LEADING INDUSTRIES
SD 500: Janet Deering
Thursday, January 4, 2018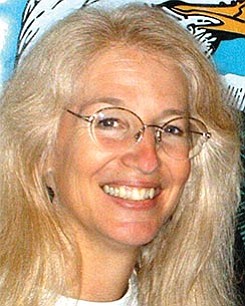 The San Diego 500, The Book of Influential Business Leaders, is the market's most comprehensive product of people you should know in the business community. The 500 includes business leaders and executives who have founded or are running significant companies in terms of number of jobs, key products and services, experts who raise the level of the industry here and beyond and those who lead in the business community. The 500 is selected by the San Diego Business Journal newsroom.
Janet Deering
Co-founder and President, Deering Banjo Co.
Janet Deering and her husband, Greg, were newlyweds when they founded Deering Banjo Co. in 1975. It has grown to become one of the world's leading banjo manufacturers, selling about 10,000 instruments a year. The company is based in Spring Valley and employs about 50. Their daughter Jamie has become an integral part of the company, overseeing its public services and outreach. Their banjos can be seen on stages around the world in the hands of artists that include Mumford and Sons and Steve Martin.
ALMA MATER: Mesa College
SUSTAINABILITY: Deering has developed a Maple-based product to combat the over-harvesting of exotic woods like ebony for fingerboards.
ADVICE: Keep quality high and service even higher. Always continue to improve your products to stay ahead of the competition.
HOBBIES: Hiking, backpacking and sailing.