LIFESTYLE
SD 500: Hugh Davies
Thursday, January 4, 2018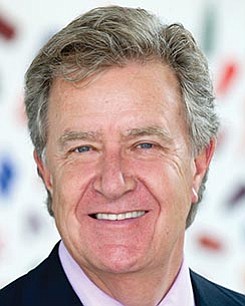 The San Diego 500, The Book of Influential Business Leaders, is the market's most comprehensive product of people you should know in the business community. The 500 includes business leaders and executives who have founded or are running significant companies in terms of number of jobs, key products and services, experts who raise the level of the industry here and beyond and those who lead in the business community. The 500 is selected by the San Diego Business Journal newsroom.
Hugh M. Davies
Director of Expansion and Capital Campaign, Museum of Contemporary Art San Diego
For over 30 years, Hugh M. Davies has consistently elevated the artistic and intellectual standing of the Museum of Contemporary Art San Diego, strengthening its reputation both nationally and internationally for its bold, dynamic and thoughtful exhibitions, programs and collections. Recognized internationally as a scholar in the field of contemporary and modern art, Davies also teaches at the University of California, San Diego. In November 2017, Davies announced he was relinquishing his director duties to incoming director and CEO Kathryn Kanjo in preparation for a 14-month wind down of a 33-year career. He'll focus on fundraising and working with architect Annabelle Selldorf to realize a long-awaited expansion of the museum's La Jolla facility. With hopes to break ground by the end of 2017, Davies will take a sabbatical year to write about Francis Bacon, the subject of his doctoral dissertation.
ALMA MATER: Princeton University
HOBBY: Golf
FUN FACT: Born in Grahamstown, South Africa.