REAL ESTATE
SD 500: Frank Dudek
Thursday, January 4, 2018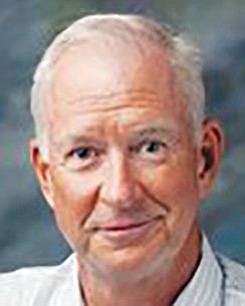 The San Diego 500, The Book of Influential Business Leaders, is the market's most comprehensive product of people you should know in the business community. The 500 includes business leaders and executives who have founded or are running significant companies in terms of number of jobs, key products and services, experts who raise the level of the industry here and beyond and those who lead in the business community. The 500 is selected by the San Diego Business Journal newsroom.
Frank Dudek
President, Dudek
Frank Dudek is president of Dudek, an environmental sciences firm that he founded in 1980. Though the firm's early years focused on water engineering projects in Southern California, Dudek now focuses on managing and growing the firm. More than 400 employees in 14 offices, from California and Oregon to Hawaii, work on projects that include marketing and managing financial resources. Dudek has been an employee-owned business since 1986. Dudek himself serves as chairman of the firm's board of directors. He has also served in professional associations and is the author of published articles on industry issues. Recent accomplishments include surpassing $80 million in total annual revenue.
ALMA MATER: University of Nebraska (B.S. – Civil Engineering), Oregon State University (MS – Civil Engineering)
FAVORITE TRAVEL SPOT: Baja California
FAVORITE: Mille Fleurs/Pamplemousse
CHALLENGES/PERSONAL TRIUMPH: Growing staff from two to 400-plus.