HEALTH & EDUCATION
SD 500: Fran Butler-Cohen
Thursday, January 4, 2018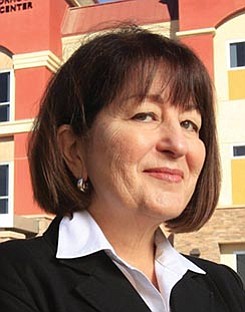 The San Diego 500, The Book of Influential Business Leaders, is the market's most comprehensive product of people you should know in the business community. The 500 includes business leaders and executives who have founded or are running significant companies in terms of number of jobs, key products and services, experts who raise the level of the industry here and beyond and those who lead in the business community. The 500 is selected by the San Diego Business Journal newsroom.
Fran Butler-Cohen
CEO, Family Health Centers of San Diego
In the 30 years she has helmed Family Health Centers of San Diego, Fran Butler-Cohen has grown the nonprofit from a small Barrio Logan storefront to nearly two dozen sites throughout the county using a combination of federal grants and local fundraising. Guided by the belief that health care is a right, not a privilege, she built the country's largest community clinic provider of health care to the uninsured and one of the top 10 largest community clinic organizations in the nation.
ALMA MATER: San Diego State University
HOBBIES: Reading, bicycling and swimming.