LEADING INDUSTRIES
SD 500: Eric DeMarco
Thursday, January 4, 2018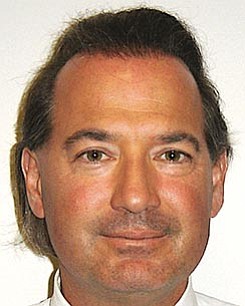 The San Diego 500, The Book of Influential Business Leaders, is the market's most comprehensive product of people you should know in the business community. The 500 includes business leaders and executives who have founded or are running significant companies in terms of number of jobs, key products and services, experts who raise the level of the industry here and beyond and those who lead in the business community. The 500 is selected by the San Diego Business Journal newsroom.
Eric M. DeMarco
President and CEO, Kratos Defense & Security Solutions Inc.
In Greek mythology, the name Kratos is associated with strength and power. Today, it's associated with a San Diego-based powerhouse defense firm led by CEO Eric DeMarco. When he came aboard, DeMarco helped transform a once-struggling wireless company into a highly competitive player in the national defense industry. Today, the company's products and services include support for rocket systems, electronic warfare, aerial targets and drones, and public safety and security infrastructure.
Alma Mater: University of New Hampshire
PASSION: High-performance cars.
CAR YOU DRIVE: He cruises the streets in a custom white Hummer, emblazoned with both the Kratos logo and the image of a huge bald eagle.