REAL ESTATE
SD 500: Derek Davis
Thursday, January 4, 2018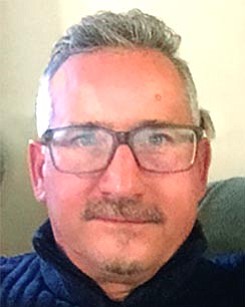 The San Diego 500, The Book of Influential Business Leaders, is the market's most comprehensive product of people you should know in the business community. The 500 includes business leaders and executives who have founded or are running significant companies in terms of number of jobs, key products and services, experts who raise the level of the industry here and beyond and those who lead in the business community. The 500 is selected by the San Diego Business Journal newsroom.
Derek Davis
President, DavisReed Construction
Derek Davis was one of four founders of the general contracting firm in 2002. Davis said the recession forced the company to become more refined in its bids for public sector work, which helped it greatly when projects emerged after the recession and the company was able to diversify its range of work. The company has doubled its employee count since 2015 and now has about 105 local employees. Revenue grew from $47 million in 2014 to $284 million in 2016. DavisReed built the Pendry San Diego hotel that opened in 2016 and is working on the Carte Hotel downtown. The firm is headquartered in San Diego and also has offices in Los Angeles, Sacramento and Palm Desert.
ALMA MATER: University of Florida
PHILOSOPHY: Invest in people; he has doubled down on training – both career development and incorporating new technology into the firm and workforce. "Our opportunity is to mix that together for some good sauce and systems and culture."