MONEY
SD 500: David Duval
Thursday, January 4, 2018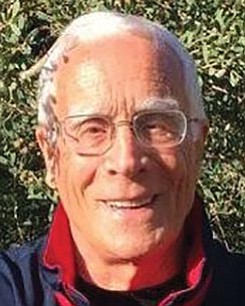 The San Diego 500, The Book of Influential Business Leaders, is the market's most comprehensive product of people you should know in the business community. The 500 includes business leaders and executives who have founded or are running significant companies in terms of number of jobs, key products and services, experts who raise the level of the industry here and beyond and those who lead in the business community. The 500 is selected by the San Diego Business Journal newsroom.
David Duval
Principal, Claiborne Advisors Inc.
David Duval has been principal of Claiborne Advisors since 2000 and is one of the area's most connected advisors in the mergers and acquisitions sector. Claiborne Advisors is an investment banking firm that assists middle-market companies with mergers and acquisitions and institutional growth capital needs in the $5-$50 million range. It focuses on manufacturing, distribution and service companies in the Southwest. Duval's prior experience includes being an institutional floor broker on the New York Stock Exchange, venture investment research and due diligence, and real estate development. He is active in Chairmen's Roundtable, Corporate Directors Forum and Association for Corporate Growth.
ALMA MATER: Princeton University
HOBBY: Flying
FUN FACT: He was a competitive rower.