TECHNOLOGY
SD 500:Dave Dutch
Thursday, January 4, 2018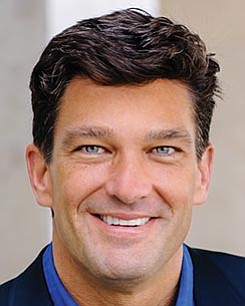 The San Diego 500, The Book of Influential Business Leaders, is the market's most comprehensive product of people you should know in the business community. The 500 includes business leaders and executives who have founded or are running significant companies in terms of number of jobs, key products and services, experts who raise the level of the industry here and beyond and those who lead in the business community. The 500 is selected by the San Diego Business Journal newsroom.
Dave Dutch
CEO, PayLease LLC
Dave Dutch is CEO of PayLease LLC, an electronic payments platform and service provider for homeowners' associations and property management companies. Dutch joined the company in 2011 from international transaction management services provider CDS Global, where he was executive vice president. Since joining PayLease, Dutch has led the sale of PayLease for the third time in six years to one of the nation's top growth private equity firms. He also signed the nation's largest student housing developer/management company to use PayLease's entire suite of products, and securely processed over $16 billion in property management-related payments.
Alma mater: United States Naval Academy (undergraduate), Michigan State University (MBA)
BUCKET LIST: Take my wife to the Oscars and attend an after party.
FUN FACT: My older brother, who had a speech impediment when I was born, called me boobie instead of baby. My nickname has been Boobie ever since.
BUSINESS ADVICE: Every day ask yourself, "Are you willing to bet your career on your team?"