CIVIC
SD 500: Audrey Doherty
Thursday, January 4, 2018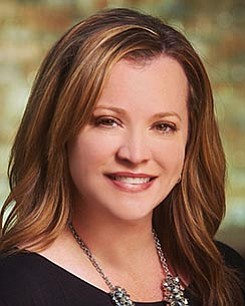 The San Diego 500, The Book of Influential Business Leaders, is the market's most comprehensive product of people you should know in the business community. The 500 includes business leaders and executives who have founded or are running significant companies in terms of number of jobs, key products and services, experts who raise the level of the industry here and beyond and those who lead in the business community. The 500 is selected by the San Diego Business Journal newsroom.
Audrey Doherty
Executive Director, San Diego Building Owners and Managers Association
Audrey Doherty is the executive director of the San Diego Building Owners & Managers Association, a leading voice of commercial real estate in San Diego. As executive director, she manages public relations and marketing, membership services, community outreach and special events planning for more than two dozen commercial real estate events and educational programs annually. With nearly 20 years of public relations and marketing experience, she is also the principal of Chemistry PR. Doherty is the recipient of numerous award Silver Bernays Awards from the Public Relations Society of America, San Diego chapter, including Best Consumer Service Launch and Best Creative Tactic.
ALMA MATER: University of California, Los Angeles