PROFESSIONAL SERVICES
SD 500: Vincent Bartolotta
Wednesday, January 3, 2018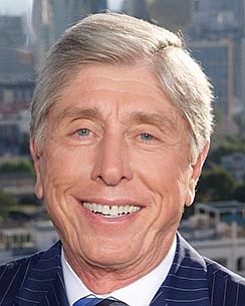 The San Diego 500, The Book of Influential Business Leaders, is the market's most comprehensive product of people you should know in the business community. The 500 includes business leaders and executives who have founded or are running significant companies in terms of number of jobs, key products and services, experts who raise the level of the industry here and beyond and those who lead in the business community. The 500 is selected by the San Diego Business Journal newsroom.
Vincent J. Bartolotta Jr.
Founding Partner, Thorsnes Bartolotta McGuire
Vincent J. Bartolotta Jr. has been involved in some of the highest profile legal cases in San Diego over the past 20 years. He specializes in plaintiff's litigation with an emphasis on business disputes, condemnation and major injury cases. His 2001 verdict in Border Business Park versus the City of San Diego received recognition as one of the nation's Top 10 Verdicts that year. Bartolotta was honored in 2014 by the National Law Journal by making its list of the Top 100 Verdicts. His Civic activities include serving as a member and past chairman of the board of directors of St. Vincent de Paul Village. He also is a member of the American Ireland Fund San Diego Chapter and serves as president-elect of the San Diego Nice Guys.
ALMA MATER: University of Pittsburgh
TOUGHEST : Not being able to help everyone.
LOOKING FORWARD TO: More grandchildren.
EARLY JOBS: Before he became an attorney, he held many jobs, including working as an ironworker and a scuba diver.